ATC Amyotrophic
Lateral Sclerosis Program
Our team works in conjunction with the Sunnybrook ALS/NMC Clinic and provides consultation and treatment through nutritional counseling, occupational therapy, speech therapy, and providing cutting edge assistive technology.
---
Sunnybrook Site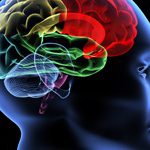 The ATC ALS/NMC Program at Sunnybrook offers specialized outpatient services for adults who have been diagnosed with Amyotrophic Lateral Sclerosis (ALS). Working closely together with the medical team of the Sunnybrook ALS/Neuromuscular clinic, treatment focuses on improving the clients' functional abilities so that they can live as independently as possible. The ATC ALS/NMC Program offers Occupational Therapy, Speech and Language Pathology, Registered Dietitian Services as well as leading edge assistive technology in the areas of mobility, communication, and advanced computer technology to control environments.
A doctor's referral is required and we see adult patients over 18 years of age at any point of the continuum of care.
The files below contain the names of the ATC  and ALS/NMC team members, along with their roles and contact information.
For more information please call:
ATC Baycrest at 416-784-3600 or ATC Sunnybrook at 416-480-5756