Elkie Adler
Multiple Sclerosis Clinic
ATC offers specialized outpatient rehabilitation for adults whose lives have changed dramatically because of Multiple Sclerosis through the Elkie Adler MS Clinic at our Baycrest site.
---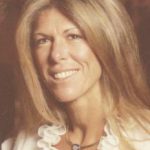 ATC provides specialized services to the Elkie Adler MS Program at Baycrest. We offer medical and rehabilitation management, as well as leading edge assistive technology in the areas of mobility aids, communication, advanced computer technology to control environments, specialized seating, and help with home modifications to improve the quality of life for people with Multiple Sclerosis.
The clinic is staffed with an innovative interprofessional team of physicians, nurses, rehabilitation personnel, social services and a technical team who devises switches and voice/head control interfaces with computers that allow patients to manage their chairs and home environment and to communicate with others. The clinic also offers speech pathology for swallowing disorders, kinesiology, a gait lab to improve mobility and coordinators who liaise with community care access.
A doctor's referral is required, and patients are welcome at any point in the continuum of care. Referrals for the Elkie Adler Multiple Sclerosis clinic can be faxed to 416-784-5600. Further information is available by calling 416-784-3600.
This program is funded through a generous donation from the Kimel family and the Baycrest Foundation.
We offer other unique programs such as a spasticity management clinic and a newly established cognition clinic and functional electrical stimulation.
For more information please call:
ATC Baycrest at 416-784-3600 or ATC Sunnybrook at 416-480-5756