Seating and Mobility Clinic
The service provides comprehensive assessment, prescription, equipment trial, ADP authorization and follow-up of walkers, scooters, manual and power mobility devices and custom seating solutions.
---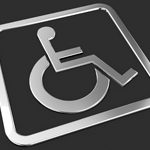 The Seating and Mobility clinic caters to people with mobility impairments related to neurological, orthopedic, cardiac, pulmonary and other challenges. Systems prescribed include low-tech interventions (from type one walkers and simple manual wheelchairs, to complex seating and high tech electronic mobility systems). The service is provided to anyone in the province who requires it and the program has attracted clients from all over Ontario as well as from other provinces.
ATC specializes in the area of high tech intervention for power mobility including tilt, recline, power actuators, articulating ventilation trays and alternative access systems. ATC also interfaces various technologies along with the power mobility products as needed. Assessing alternative access via head controls, sip and puff, modified joysticks, chin controllers and interfacing these technologies with the clients other technologies is an area in which ATC has developed considerable expertise. These interventions make the possibilities for improved quality of life endless.
The seating team consists of Occupational Therapists, administrative staff and vendor representatives of health care products. Community health care professionals, family members and/or caregivers are invited and encouraged to attend clinic appointments. This is to ensure that the total needs of the client are met and that the seating and mobility equipment is compatible with the client's community environment.
This clinic accepts self-referrals however, it is strongly encouraged to have a referral from a medical doctor or Occupational/Physio Therapist. .
The Gryfe Therapeutic Seating Principles
World Health Organization Wheelchair Service Steps
For more information please call:
ATC Baycrest at 416-784-3600 or ATC Sunnybrook at 416-480-5756