NE-GTA
Regional Stroke Team
ATC offers specialized clinical services for assessment and treatment of physical rehabilitation, communication, eating and swallowing, and cognitive abilities through the North East-GTA Regional Stroke Program at Sunnybrook.
---
Sunnybrook Site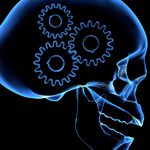 ATC provides specialized services to the North and East-GTA (NE-GTA) Stroke Network at Sunnybrook Health Sciences Centre. Working closely together with the interprofessional teams of the NE-GTA Stroke Network, and the Sunnybrook Secondary Stroke Prevention Clinic, treatment focuses on improving clients' functional abilities so that they can live as independently as possible.
The ATC/NE-GTA Regional Stroke Program offers consultative outpatient Occupational Therapy, Physiotherapy, Speech and Language Pathology, Registered Dietitian Services, as well as, leading edge assistive technology in the areas of mobility aids, communication, advanced computer technology, specialized seating and help with home modifications to improve the quality of life for people who have suffered from a debilitating stroke.
The assessment and treatment of our stroke patients is conducted at the Sunnybrook site free of charge. In addition, ATC also offers other unique programs to our stroke clientele ( where applicable) such as a spasticity management, functional electrical stimulation, Gait Technology program and Upper Extremity program. These adjunct services are provided at the ATC Baycrest site and in some cases a fee for service may apply.
A doctor's referral is required and patients of all ages at any point of the continuum of care are eligible for services.
For more information please call:
ATC Baycrest at 416-784-3600 or ATC Sunnybrook at 416-480-5756