Robotics
Robotic devices are helping patients with injuries, chronic illnesses and neurological conditions.

---
Rehabilitation robotics is a field of research dedicated to understanding and augmenting rehabilitation through the application of robotic devices. Rehabilitation robotics can be considered a specific focus of biomedical engineering, and a part of human-robot interaction. In this field, clinicians, therapists, and engineers collaborate to help rehabilitate patients.
ATC provides this rehabilitation to our patients.
Baycrest Site
---
What is Robotics?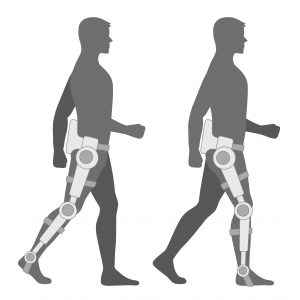 The branch of technology that deals with the design, construction, operation, and application of robots.
At ATC our Physiotherapists utilize a robotics systems called Keeogo and K-SRD™  by b-temia. Keeogo™ is an exoskeletal robotic device that assists individuals with mobility related challenges that limit their ability to participate in daily activities such as walking, climbing or descending stairs, sitting down or standing up. Keeogo™ uses intelligent sensors at the hip and the knee joints, to detect user initiated movements, and provide assistance to complete these movements.
Why do we use it?
The K-SRD™ system is an advanced robotic system that gives physiotherapists added flexibility to provide more complex treatment programs.
Keeogo™ is a wearable robotic device that can assist in certain functional movements including walking, sit to stand, and stairs management.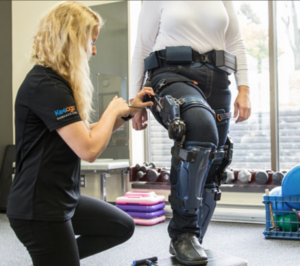 For more information please call:
ATC Baycrest at 416-784-3600 or ATC Sunnybrook at 416-480-5756