Assistive Technology
ATC provides leading edge assistive technology in the areas of mobility aids, communication, advanced computer technology, specialized seating, and home modifications to improve the quality of life for people with acquired neurological and complex disabilities.
---
ATC is a leader in innovative rehabilitation, matching technology with the client's pathology to maximize a client's quality of life. Our clinicians and technical team work together across all of our programs to evaluate and implement solutions for our client's needs. Below are some examples where technology has been integrated within our programs.
---
Seating and Mobility Equipment
Through the Seating and Mobility Clinic, clients can obtain mobility aids such as:
Low tech mobility aids such as canes, walkers, and rollators
Standard wheelchairs such as manual lightweight wheelchairs,  and dynamic tilt wheelchairs
Power mobility aids such as scooters and standard power wheelchairs
High tech power positioning including tilt, recline, elevation, and/or standing wheelchairs

---
EADL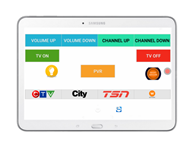 The Assistive Technology Clinic's Electronic Aids to Daily Living (EADL) program aims to maximize the independence of persons with acquired disabilities by using specialized and customized technical solutions. Electronic Aids to Daily Living are electronic devices used by individuals who enable them to interact with their environments (home, work, or leisure). For more information please see our EADL page here for more info.
---
 Alternative and Augmentative Technology

The AAC team uses advanced technology to enable our clients to overcome their communication challenges. This may include using devices to generate artificial voice output or computerized devices to assist with written communication when manual handwriting is not possible or functional.  Please see our Augmentative and Alternative Communications Clinic page for more information.
---
Gait Technology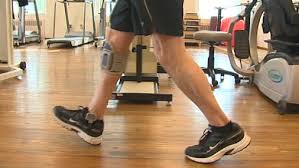 Bioness ™ is a programmed functional electrical stimulation device that stimulates appropriate nerves/muscles in the leg/arm (L300/H200) to achieve movements appropriate to functional tasks.  They are used in out Gait technology Program and our Upper Extremity program.
---
Robotics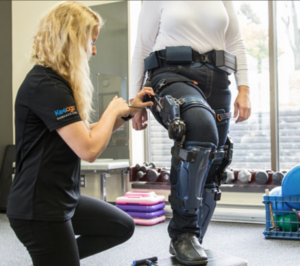 Keeogo ™/K-SRD™  are wearable robotic devices that can assist in certain functional movements including walking, kneeling,
sit-to-stand, and going up/down stairs. ATC is presently using these devices in our Gait Technology Program  as well as current research projects.
---
Anti-Gravity Treadmill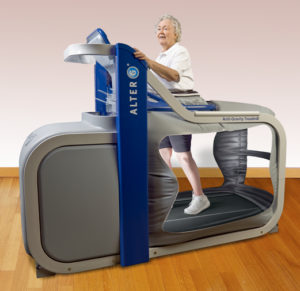 Alter-G ™ is an anti-gravity treadmill that provides partial weight-bearing using air pressure. It can be used for gait training without excessive stress to the joints, as well as achieving cardiovascular fitness in a safe, falls free environment.
---
For more information please call:
ATC Baycrest at 416-784-3600 or ATC Sunnybrook at 416-480-5756